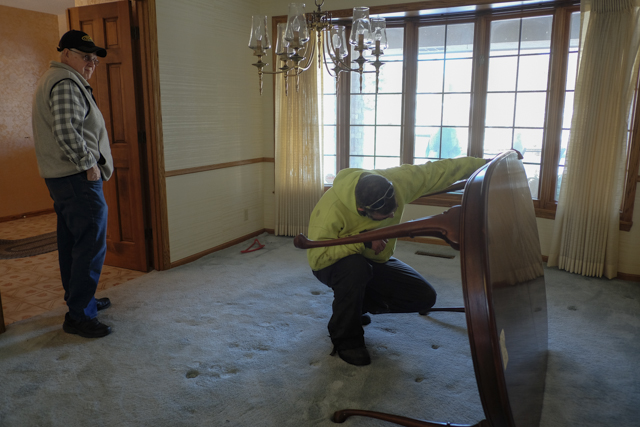 It's over.  A lot sold including the dining room table. Someone got a very good deal on that. Enough said.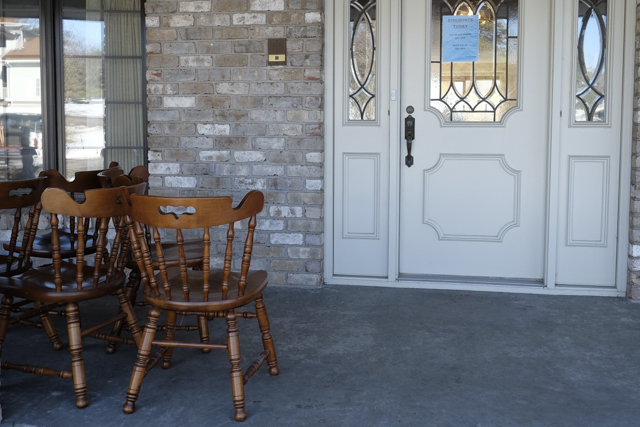 It was surreal arriving to the frenzy of discount day.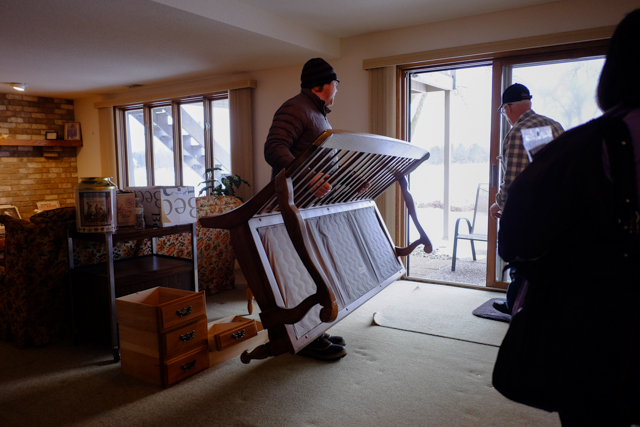 Stuff was flying out the door.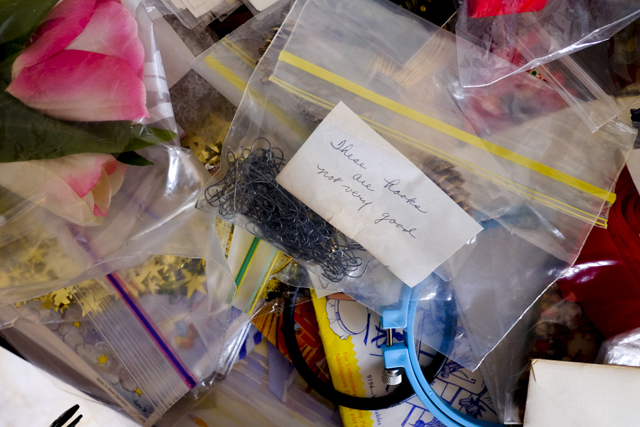 I ran into Jan Elftmann, artist extraordinaire, who said she found some treasures including my old brownie uniform that was complete with matching socks.  I told her the story about the baby cloths and that I had thought about keeping the brownie uniform, but there is comfort in knowing Jan has it. She said she found an Anchor Inn pen from my dad's old restaurant.  Yikes, I said I might have to get that from you.  She told me where I could find more and I did find three along with some other "smalls." As you can see in the above, my mother kept everything, even hooks for Christmas ornaments marked "not very good" on the bag.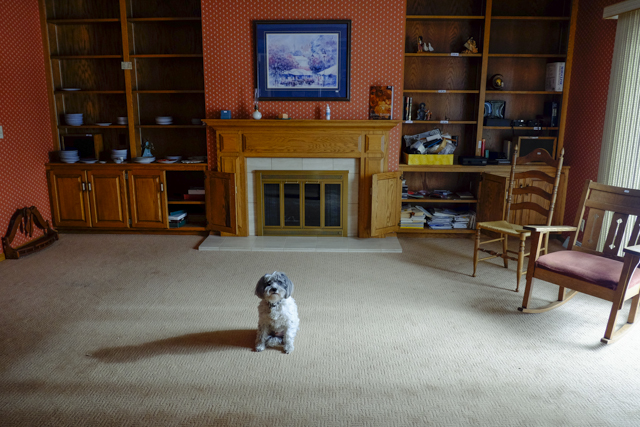 The morning after.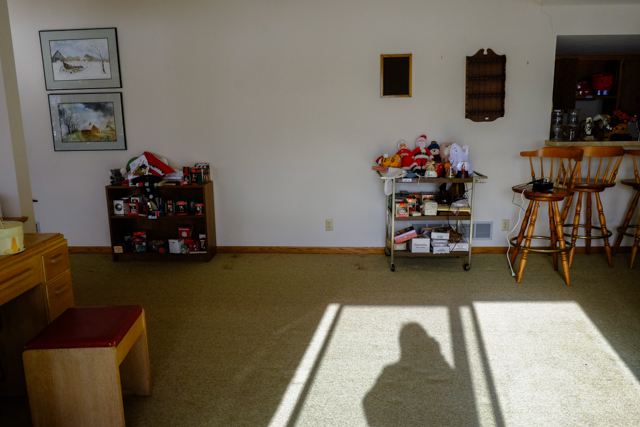 Self portrait basement the morning after.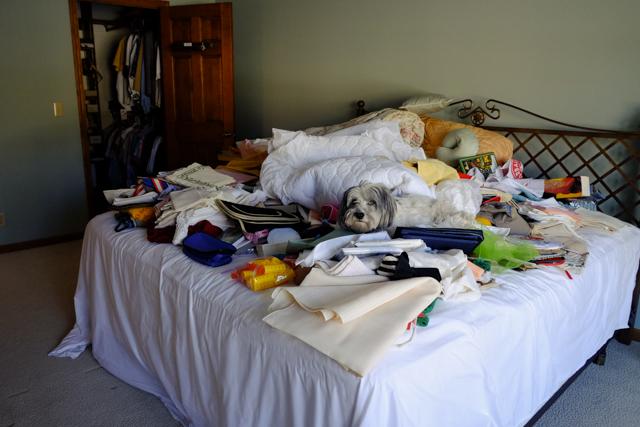 Master bedroom the morning after the sale.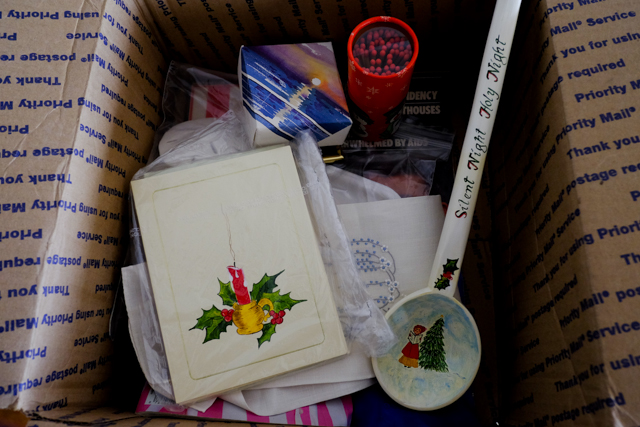 As I rummaged through the unsold items I found several treasures that I am SO glad didn't sell.  A package of 15 original water color cards that my Mom did.  I hope there were not others that I missed. A Christmas spoon that she painted and a box of Christmas ornaments she painted that she had been asking about and I thought had gotten packed.  It horrifies me about what other stuff, especially the cards, that I might have missed. Oh well.  Letting go. I have this set and we have the ornaments. Whew.
I dropped one load off at my neighborhood thrift store. I have various organizations that I am going to be donating the clothing and other usable items. The Waters head of nursing said they would be happy to have some of the craft items. I suggested to her that my Mom and another resident named Emily who was an art teacher to lead some classes for the other residents.  She thought that was a great idea. Hopefully my Mom and Emily will like the idea as well.
Fingers crossed.