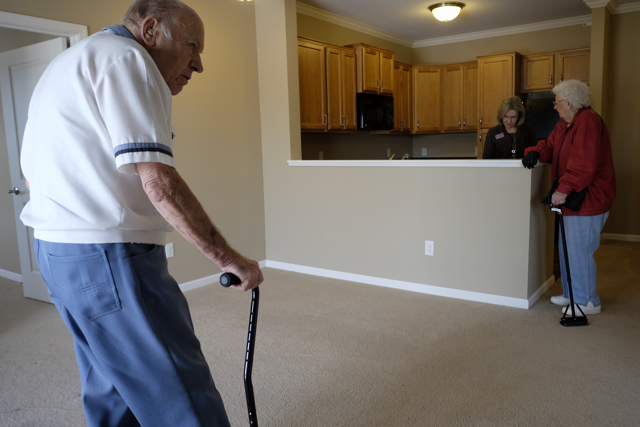 Today my parents looked at a 2 BR 1 Bath apartment at Lilydale Senior Living that had almost everything on their list of must haves.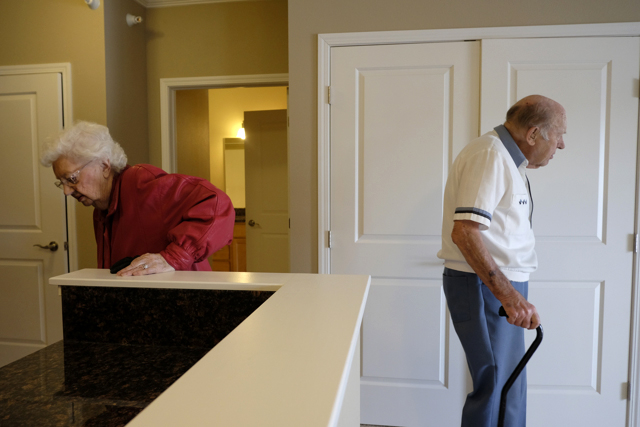 Washer and drying, check.  Two bedrooms, check.  Balcony with a view, not bad, view of downtown St. Paul and a garden center, check.  Granite counters, hadn't asked for that but nice.  Nearest apartment to the elevator to go for dinners.  Excellent.  If only it had that 2nd bathroom.  Oh well.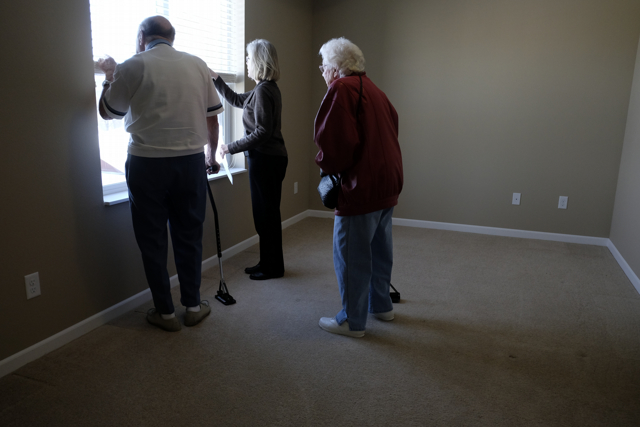 A bedroom large enough for their king size bed.  Check.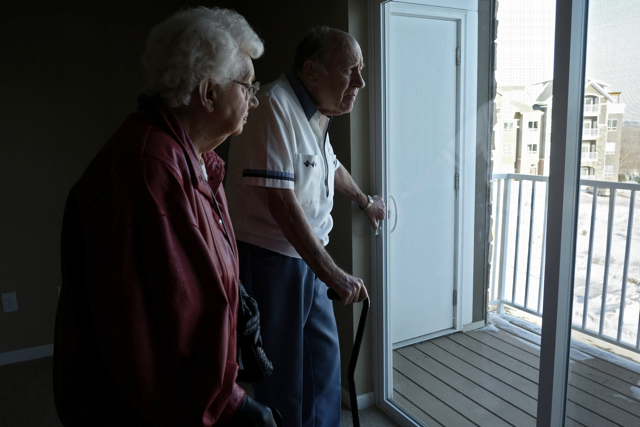 A reservation has been made.  When I suggested that we schedule the woman I am hiring to help with the move  come this weekend to discuss how she can help us my mom freaked out and said she needed more time.
On the way out my dad had hung his coat up near the entryway and he insisted it wasn't his coat and he didn't want to wear it.   I said it really looked to me like the coat he had on when we came (because it was) I finally convinced him to wear it and we could exchange it with whoever took his coat when they return it.    When back at the house he was looking at his cane and when I asked him what's wrong, he said it wasn't his cane.  Oy.
This is so hard and very sad but we need a move date and it needs to be very soon.