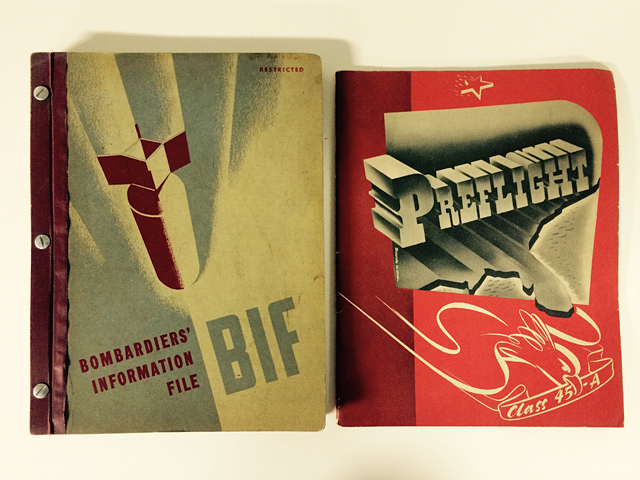 I may not want the china, the Waterford Crystal, the Hummels or the dining room table, but I am keeping my Dad's "restricted" training manual for being a bombardier at the end of WW2.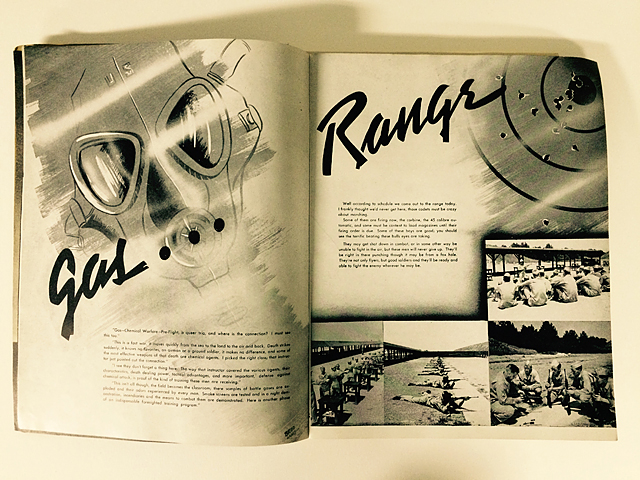 The artwork inside each of these is pretty intense, especially this page from the preflight manual, class of 1945.
It says this….
"Gas-Chemical Warfare-Pre-Flight, a queer trio, and where is the connection?
This is a fast war, it moves quickly from the sea to the land to the air and back.  Death strikes suddenly, it knows no favorites, an airman or a ground soldier, it makes no difference, and som of the most effective weapons of that death are chemical agents. I picked the right class, that instructor just pointed out the connection."
I see they don't forget a thing here. The way that instructor covered the various agents, their characteristics, death dealing power, tactical advantages, and more important, defense against chemical attack, is proof of the kind of training these men are receiving."
"This isn't all though, the field becomes the classroom; there samples of battle gases are exploded and their odors experienced by every man.  Smoke screens are tested and in a night demonstration, incendiaries and the means to combat them are demonstrated.  Here is another phase of an indispensable foresighted training program."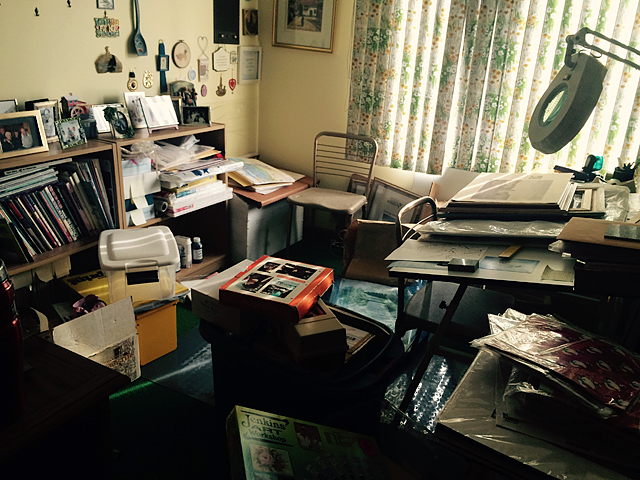 Today was also my Mom's studio packing day.  I pulled out every brush, paint and colored pencils I could find. I also gathered a variety of watercolor papers.  I'm in high hope that she will start painting again. If not, I may have to give it a whirl myself. She has such natural talent for her watercolors and those are the things important for me to keep.
Tomorrow we assess if the estate sale can happen in the next couple of weeks.