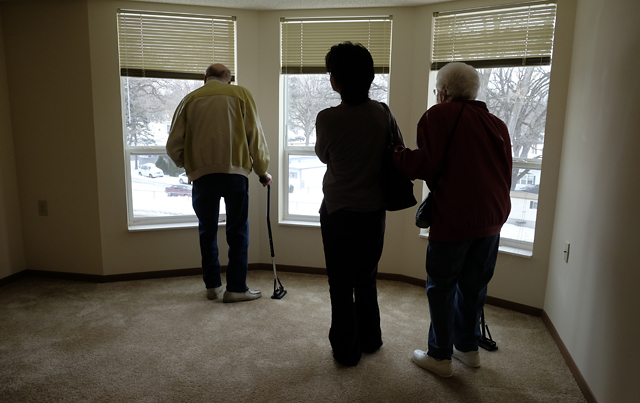 We were scheduled to move into a 2 BR unit at Lilydale Senior Living despite all of my misgivings about the place.  My first choice  was the Legacy of St. Anthony that we toured back in December and I was very impressed.  They have a chef and pastry chef who make fantastic meals.  The best I've had be far at any of these facilities.  I tried to convince them to take the one BR that was available and stay on the wait list for a 2 BR.  My mom said no that she wanted more space so we proceeded with the plans for the Lilydale move.
On Monday I got a call from the Legacy informing me that there was a 2 BR 2 bath that had just become available.  I thought long and hard about it but since my dad had been staring at the Lilydale plan for weeks and seemed to be happy with the place and on board with the move, it seemed too disruptive to try to get them to switch gears in midstream so I thought it best to go with the plan we had put in place over the last 3 weeks.
On Wednesday after a day of power shopping for items they were going to need I stopped by Lilydale to drop them off at the apartment.  On my first trip up the elevator I saw a woman I had seen a few times on my other trips and I said my parents were moving in next week.  I asked her how she liked living there.  She looked me in the eye and said "I hate it.  The food is awful."  OK, I already knew it wasn't great but it gave me pause.  On my second trip up the elevator a man was so angry that someone again had parked in his parking spot.  He said it had been an ongoing problem and he said the management is terrible in this place.
After a sleepless night I called the Legacy and asked if the 2 BR was still available.  They said yes.  I asked them to hold if for me and I brought my parents over to see it today.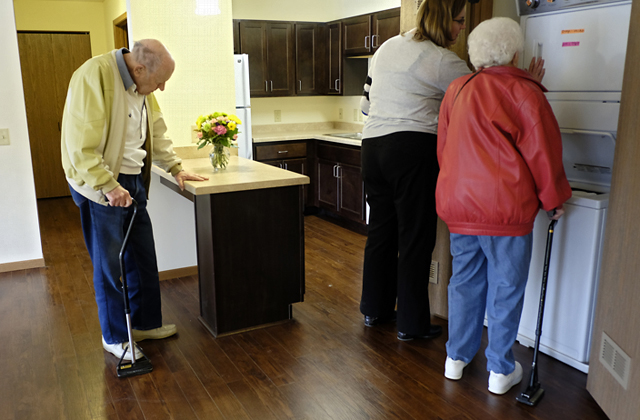 It's a done deal.  2 BR, 2 bath with washer and dryer unit is theirs and they will still be moving on Wednesday, but to a place that I am confident will give them much better care.  I can't say enough about the attentiveness of the staff.  Brian the head chef comes out and visits with the residents at almost every meal.  It's like a family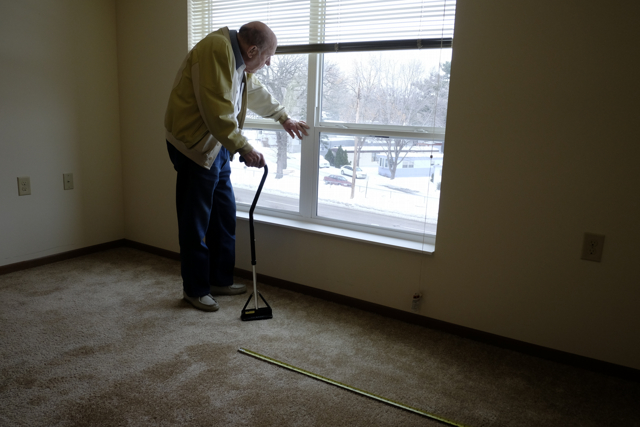 My dad is still pretty confused and today he had no memory that for the last several days he was on board with the move.  "No one asked me or told me anything about this."
Tonight before I left them I made a big note, Moving day on Wednesday.   I am in high hope that the worst of this phase is over.  Hooray.   The universe came together and everyone who's been praying for me thank you!!!  The prayers are being answered.