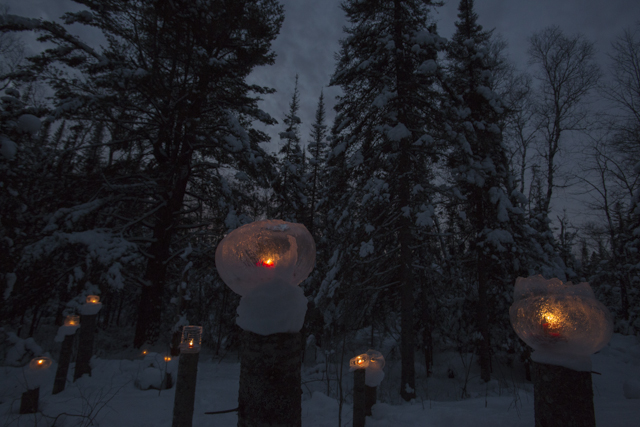 2015 is in the rear view mirror.
My Dad died 5 months and 7 days ago. Three months and 5 days later my dear friend Margaret Stenger died. My father had 90 years with his full life. Margaret lived the fullest life of anyone I know. Sadly she only had 59 years but she really made the most of it.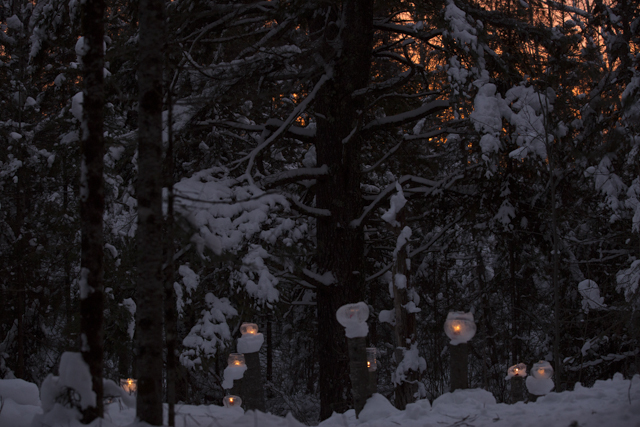 I have been making ice snow globes for days to light up the night here in the north woods. It's been a bit of an obsession truth be told. I had been planning for months to do this for new years eve. The weather has been warmer than normal and it was taking longer for my water balloons to freeze enough to make these incredible lanterns. I did get a nice display together and enjoyed the turning of the year with one of my best pals, Pam Colby.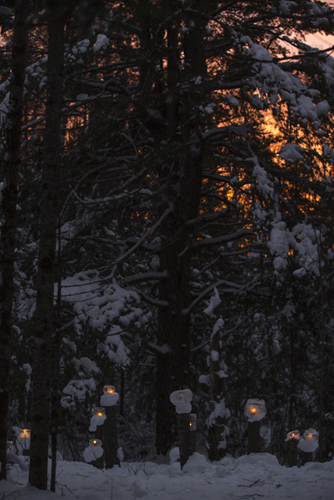 Tonight it is completely still. No candles blowing out in the wind. The fire orange sunset made for a perfect backdrop. This is the Mother tree. A very large white pine. Not many like it anymore. This one a bit malformed so it escaped the logging from the late 19th century. I have some of my Dad's ashes there as well as down by the rock. My thoughts are heavy with both my Dad and Margaret. Last week marked 4 years ago since Christine Rosholt decided to leave this life.  This year will be 4 years since 7 other friends of mine died much too young. In July it will be 4 years since Annie Marsden has been gone.
My thought are with all of them as I sit in this very special sanctuary of nature and light.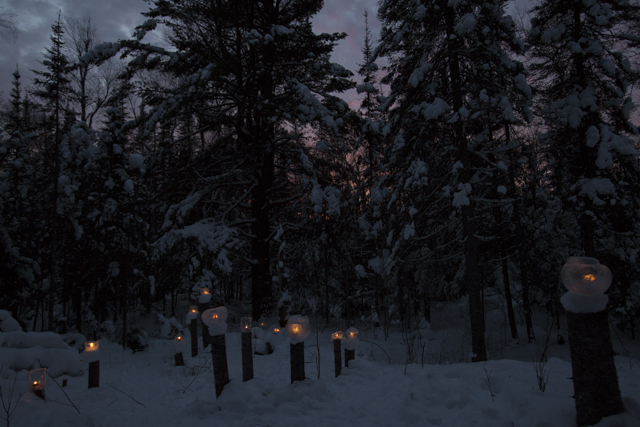 I am grateful for where I am in my life right now. It's a peaceful place unlike anything I've experienced in the past. Of course, this very special land is all about peace and serenity. Spending time here is the best anti depressant ever!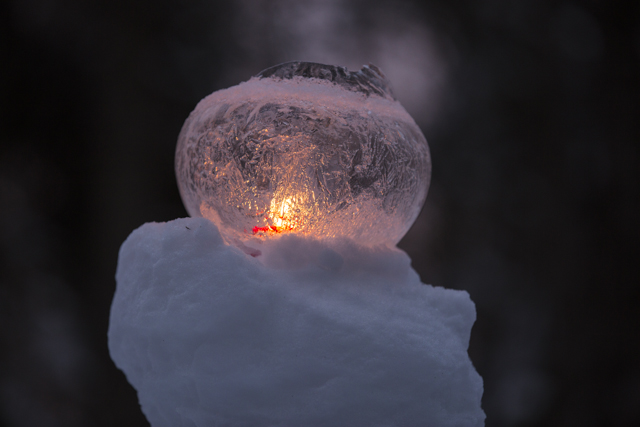 I love nature and what it does to ground one's soul. I am very inspired going into this next year. It's something I've not been feeling for quite some time. For that I am very grateful to once again feel that rush through my spirit.
Happy new Year everyone!