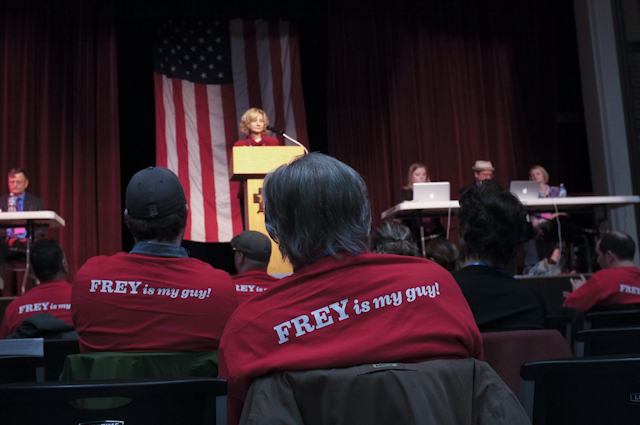 It was a sea of red shirts supporting Jacob Frey for city council in the race in the 3rd ward against incumbent Diane Hofstede.  The first order of business was Diane Hofstede's request to address the convention.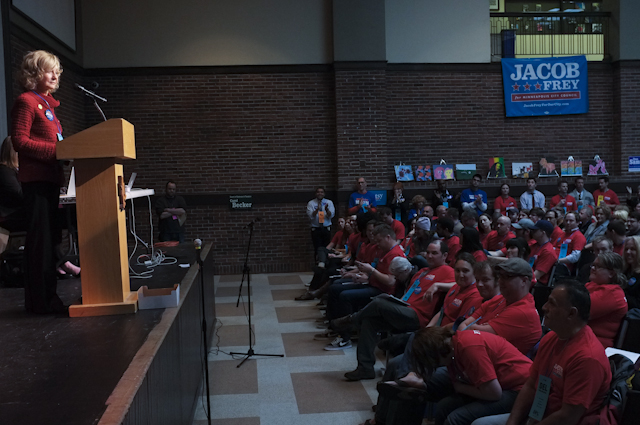 Hofstede chastised the process of people not being represented.   "The process has become flawed," she told the crowd. "Older residents and our new Americans have been discouraged and sometimes disrespected while trying to participate in the endorsement process."  It was surreal hearing her words as I looked out at a very diverse group of people who were the 70% supporting Jacob Frey.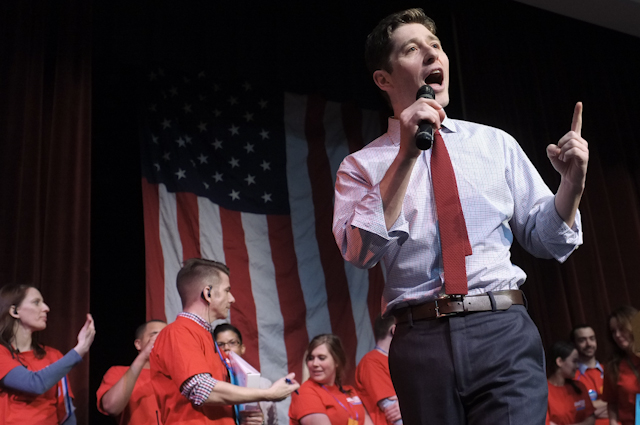 The oath of abiding by the all mighty DFL endorsement has been the holy grail of the party.   Hofstede  has repeatedly promised to abide by the endorsement, however she now says "She will take it to the people and let them decided in the November election."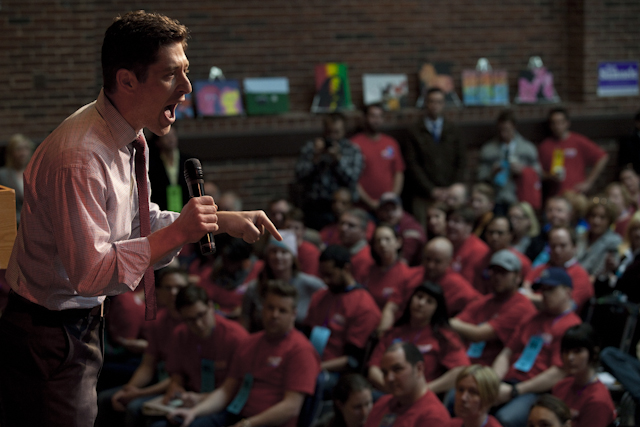 Jacob Frey had clearly out organized Hofstede.  You have to show up to be counted, and supporters for Frey showed up in huge numbers.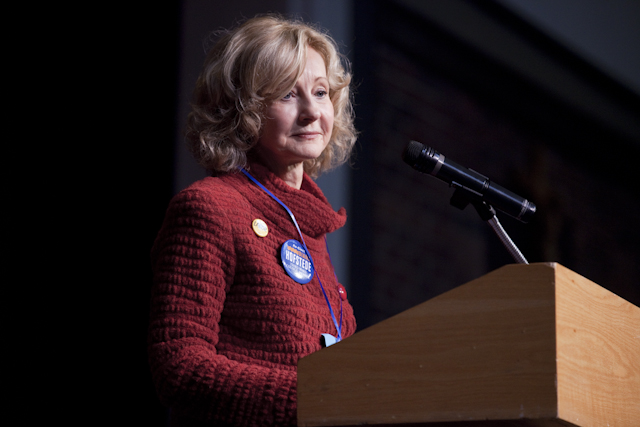 The times they are a changing as is the DFL party.  The old family names of yore and incumbency no longer hold the coattails within this new breed of neighborhood activists.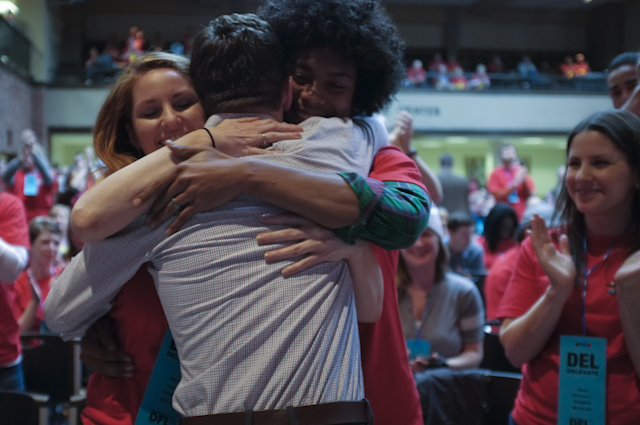 They are young, diverse, committed and very passionate.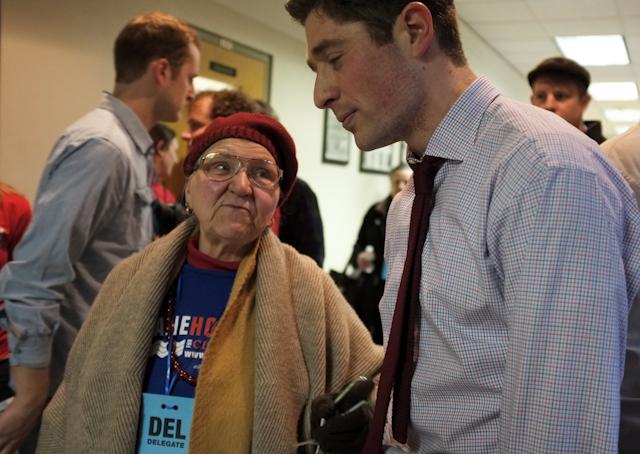 "The 3rd ward marks the 4th sitting city council member who has not received the DFL endorsement from their conventions.  This year's ranked choice voting opens up the race.  We'll see if the new DFL endorsement holders can survive the challenge of the challenge of the incumbents who've now changed their minds on their prior dedication to the all important DFL endorsement.