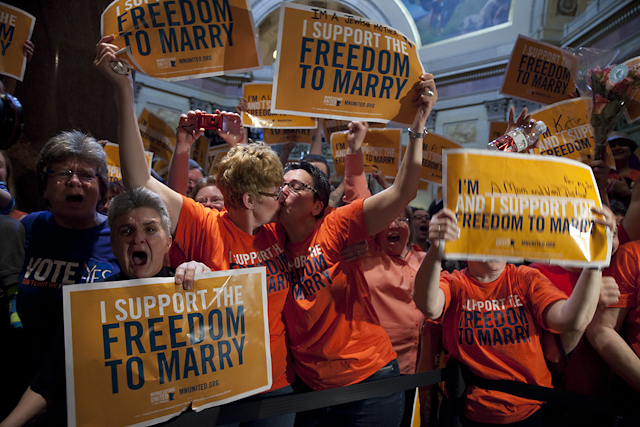 What a road we have traveled.  As I waited for the vote to take place today I couldn't help but remember the many fights along the way to come to this day.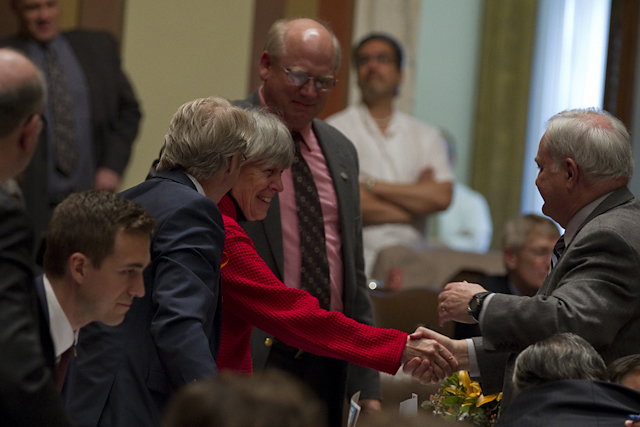 I thought of the late 80s when Karen Clark and Allen Spear worked tirelessly for protection against discrimination.  Marriage rights was not even in the picture.  Back then it was protection from losing your job or your apartment.  Along the way it was clear visitation to a loved one in the hospital needed protection.  In 1993 the Minnesota Human Rights Act was passed and protection from discrimination against housing, jobs, public services, business contracting, credit and education.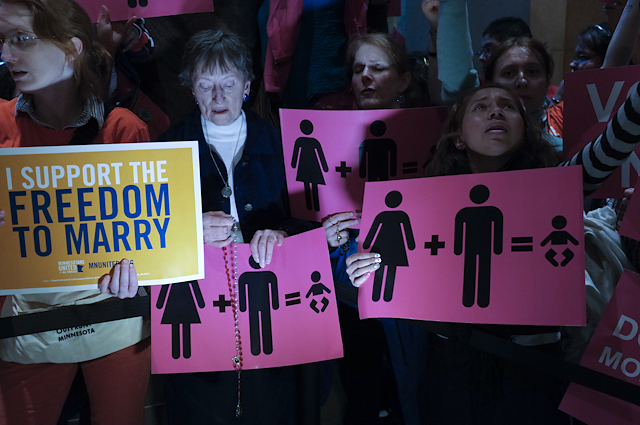 Interestingly it is the religious right who jump started  the debate on Marriage rights.  They pushed and passed the Defense of Marriage Act in 1992 in their concern that "activist judges" would go against the will of the people.  Michele Bachmann gained her rise to power solely on this issue.  They were on their crusade to "protect marriage."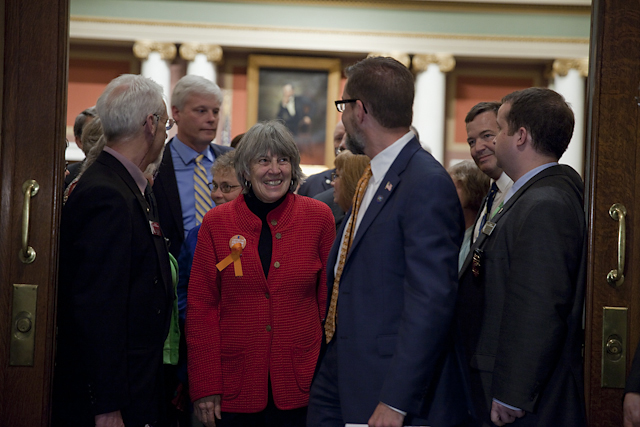 Now 21 years later fairness for all has arrived.  It was a very different feeling than two years ago when the constitutional amendment against gay marriage went on the ballot.  Today was a victory.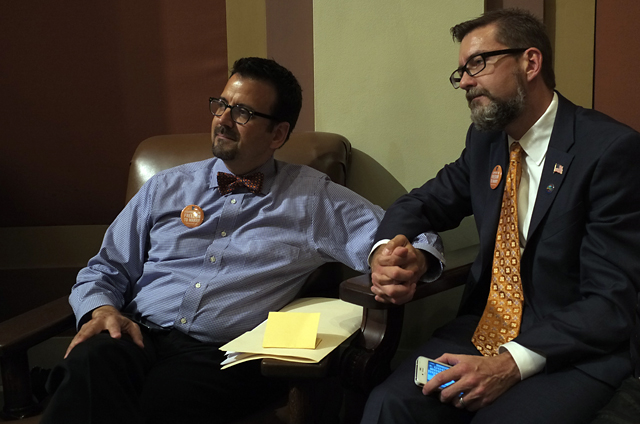 Senator Scott Dibble listened to the debate with his partner Richard Leyva.  The Senate votes on Monday, then it goes to Governor Dayton who will sign it into law.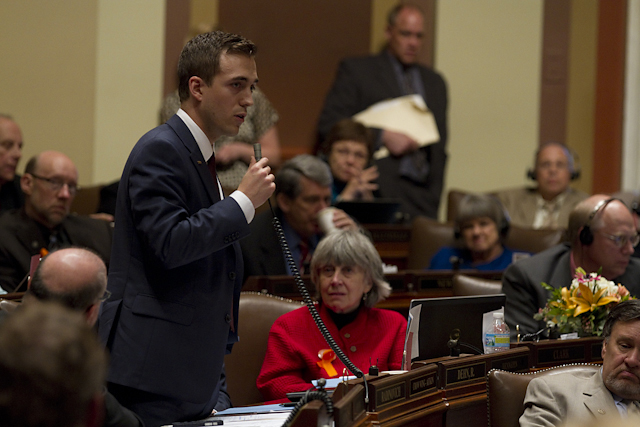 There are many heroes of this passing in the house, and Joe Radinovich from Aitkin is one of them.  Even though his district voted for the constitutional amendment to define marriage to be exclusively between a man and a woman by 63%, he said he needed to vote his his conscience and voted in favor of the bill.  Radinovich said he believes a good public servants need to be true to themselves, even if that opinion is different from his constituents.  Thank you Joe for your vote for fairness.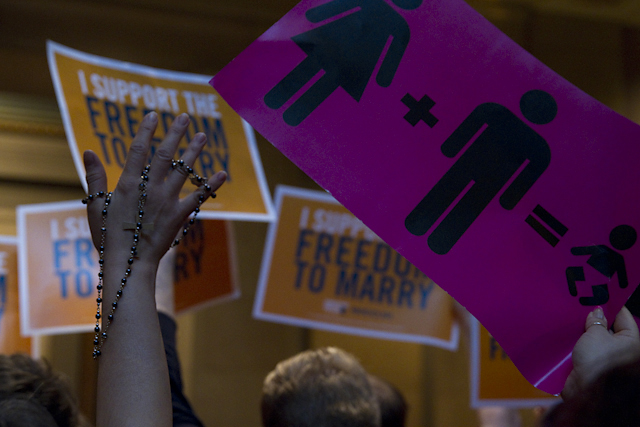 Now is the time to breath deep knowing there is a new security of full equal rights.  No doubt there are more battles when it comes to bullying and discrimination, but for now we celebrate that Love is going to be the law.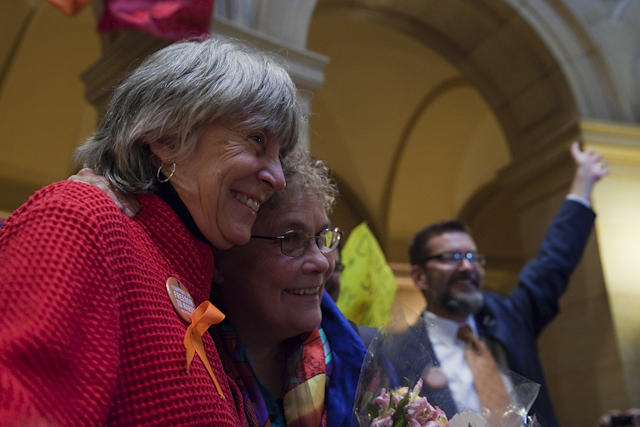 Thank you Karen Clark and thanks to all 75 members of the Minnesota House who made history on May 9th, 2013.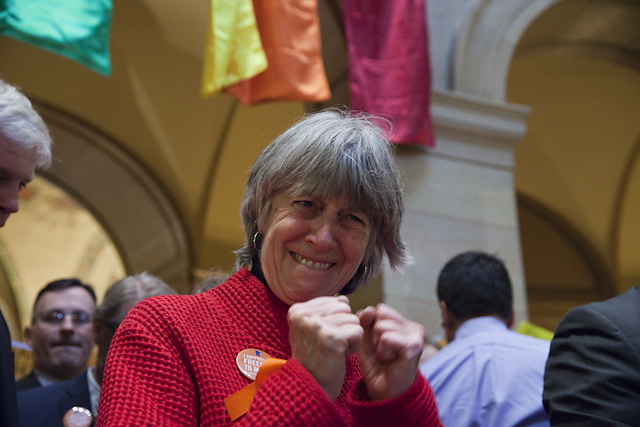 You did it!!!!!!!