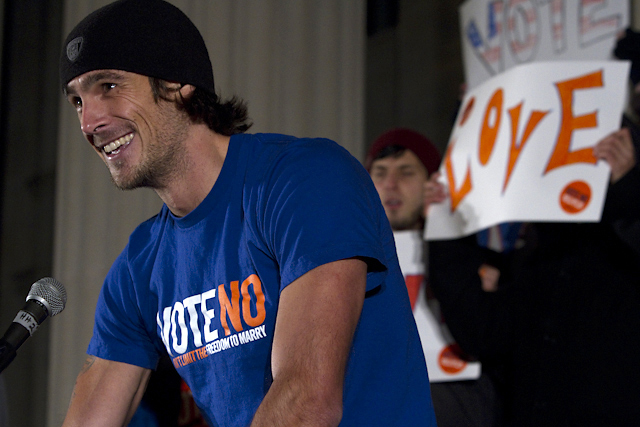 Vikings punter Chris Kluwe was the headline speaker at the Vote No rally at the University of Minnesota today.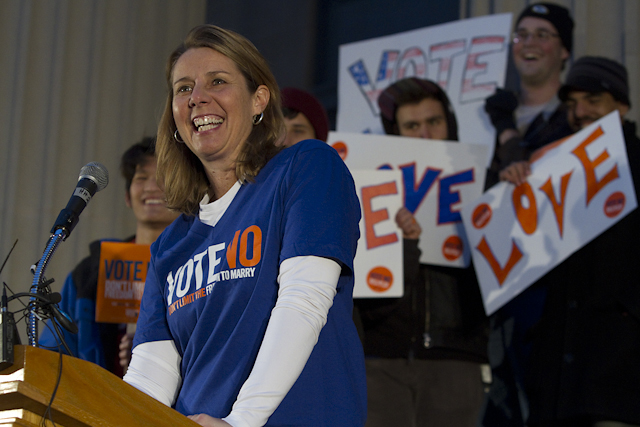 Other speakers included Lynx coach Cheryl Reeve.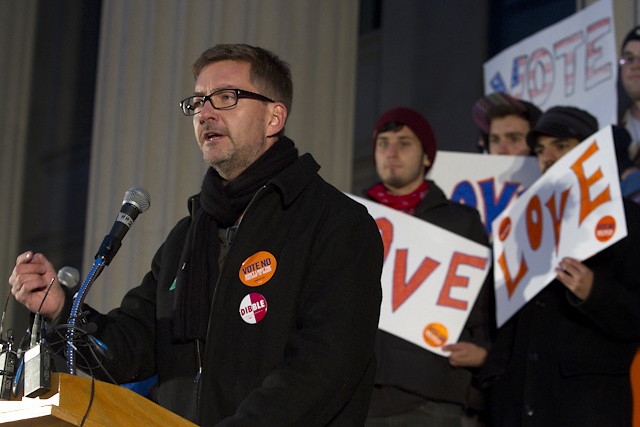 Senator Scott Dibble.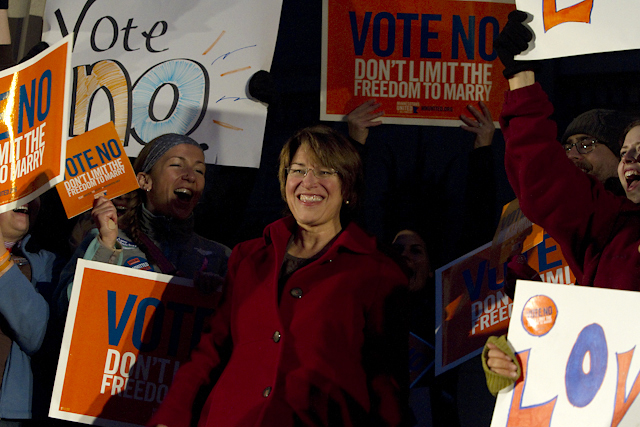 Senator Amy Klobluchar.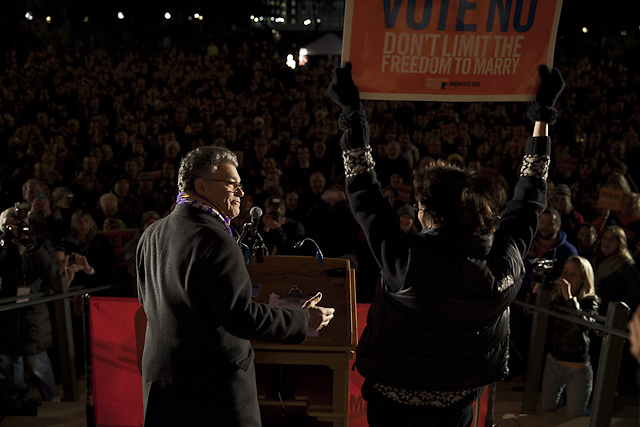 Senator Al Franken and Franni.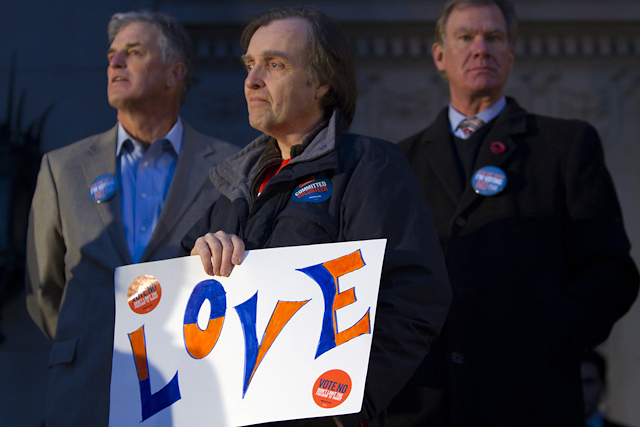 Commissioner Peter McLaughlin, City Council member  Cam Gorden, St. Paul Mayor Chris Coleman.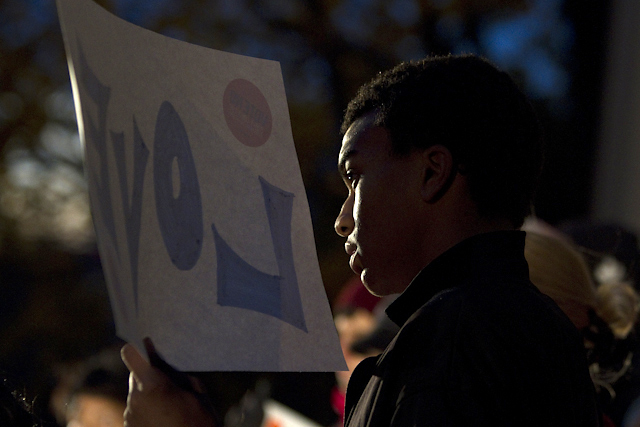 It's simply about love.