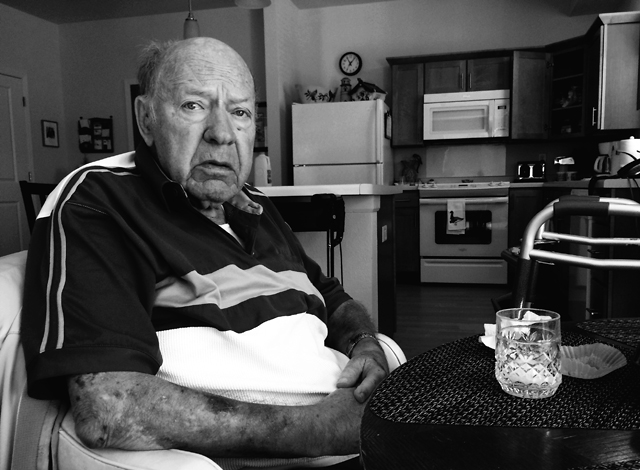 My mom found Louie lying on his back next to his bed this morning. She thought he was dead. It had been a hard night last night and the Waters nurse and the hospice triage line needed to called as well.
I rushed over this morning thinking this is it. I also acknowledged that I'm not ready for his death as much as I think I've prepared myself for it.
When I got there he was sitting up at the table. We ate cereal, played cribbage and went downstairs to the garden and sat in the warm weather for a while. My mom stayed in the apartment and rested. They both ate a bit of lunch and all seemed calm and fine when I left.
Louie had no memory that he was on the floor. At first he did but it didn't take long before he was so confused about us talking about the fact that he was on the floor and couldn't get up. He just shook his head and said he didn't remember anything like that happening to him. So sad. I feel his time is near, and I'm afraid I'll never really be prepared for him being gone. All I can do is love them both up as much as possible.