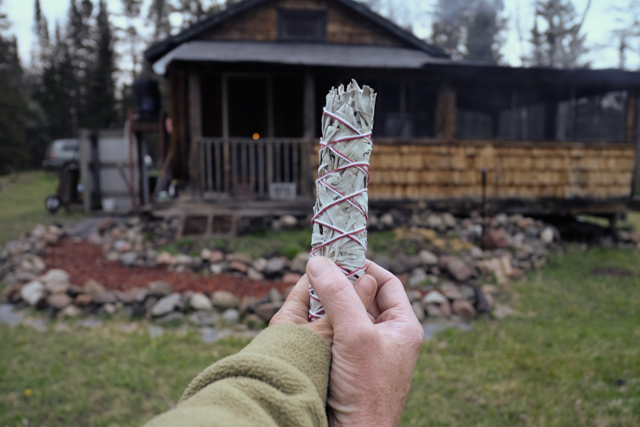 After closing on the property we were given two gifts from the sellers who signed remotely and were not present at the closing. One was a most beautiful sage bundle to smudge our new sanctuary made by Laurie, the other a piece made by Tom, birch bark with burnt in images of the different animals and their tracks. I was so touched by their thoughtful gesture and we knew our instincts were correct that this place had been well loved for a long time.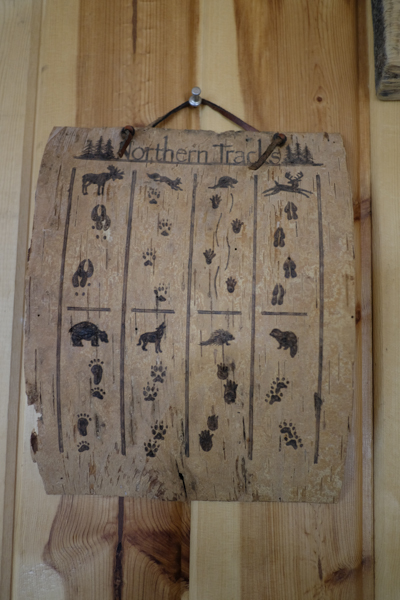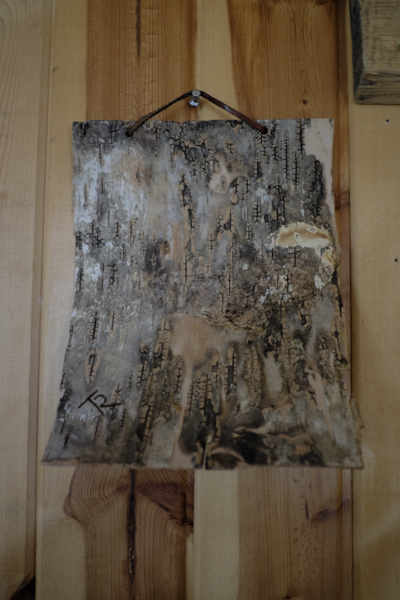 The back side as beautiful as the front.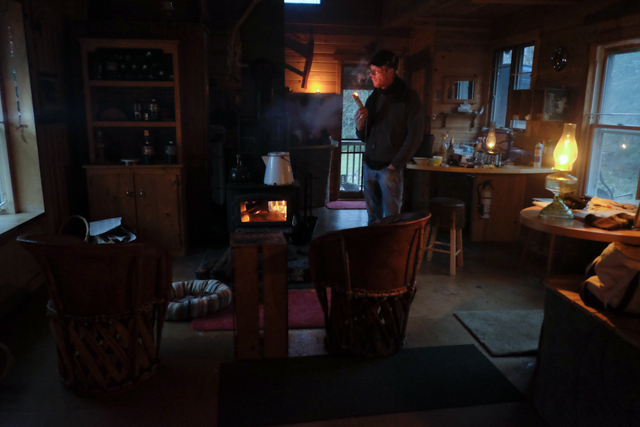 After smudging the cabin, the workshop and outhouse, and of course the rock, I found a baseball hat on the hat rack.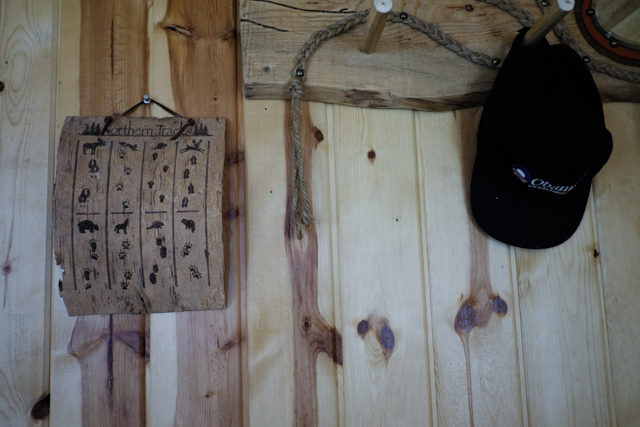 It was an Obama for President hat. Calvin and I looked at each other and knew that the former owners were our kind of people.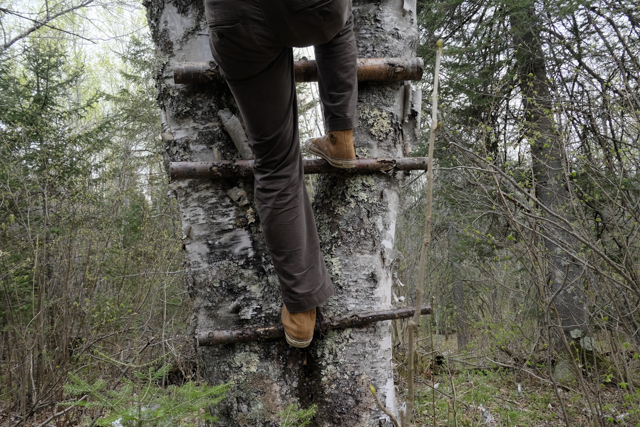 In between cleaning and nesting we hiked around part of our 37 acres. Across the river we found a path that led to an old hunting stand in the tree. Along the way another Walden type pond and glorious trees and growth everywhere.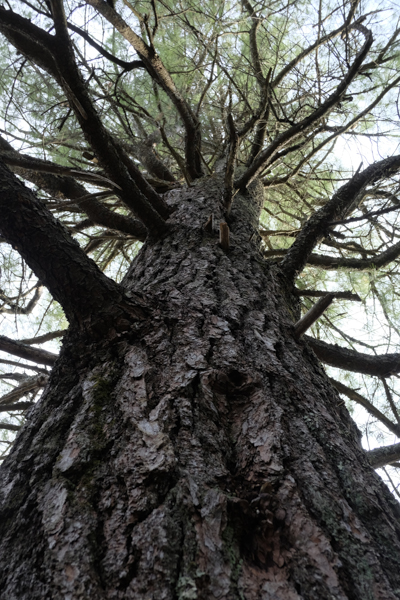 Then the most incredible find of all, a HUGE white pine. I'm guessing at least 200 feet tall. (edit) I just saw this on the internet, the biggest white pine in Minnesota (115 feet, located in Itasca State Park). I guess I'm going to have to measure ours to see if we have a contender. I also learned where we can register our pine on the state registry.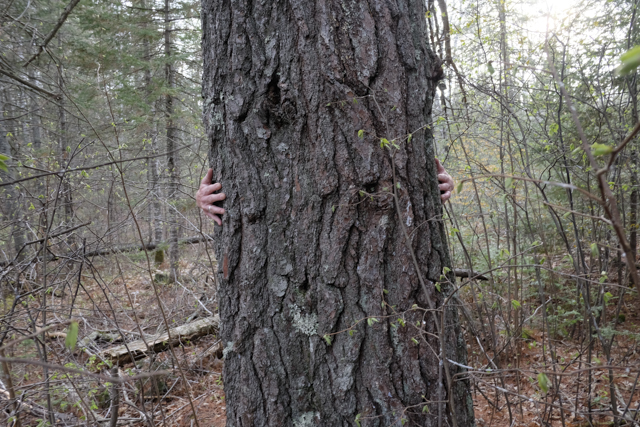 This is as far as Calvin could stretch his long arms around her. We've named her the Mother tree of life. She is directly south of the cabin.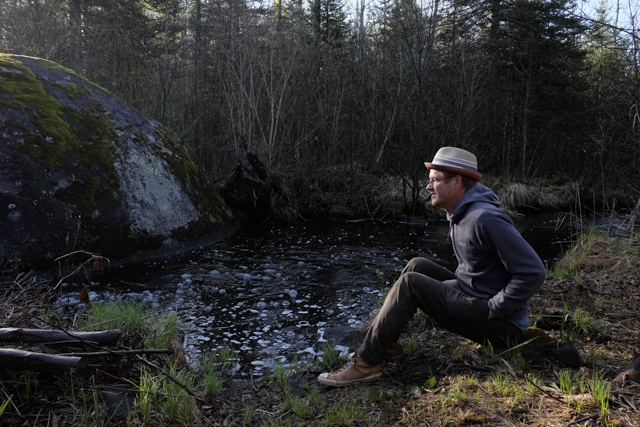 The rock sits directly east of the cabin. So we set out to see what lies to the north and it is another white pine.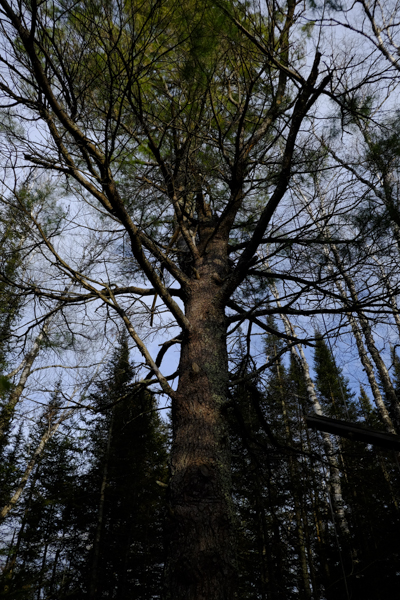 Not quite as large as the Mother tree, but this one looks like a goddess.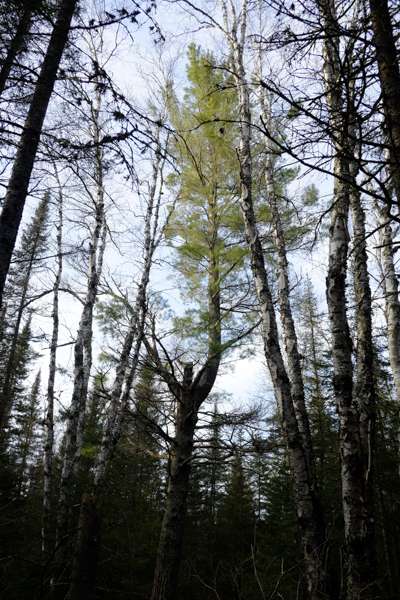 With her arms outstretched she protects us from the north. We then asked, so what is on our Western border. I've not photographed them yet, but we have a large stand of very mature Aspen trees towering all along our western border.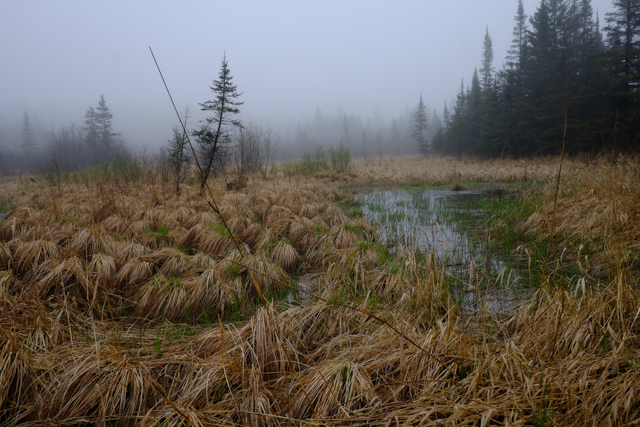 Sunday morning could not have been more beautiful with the fog. We walked up the road to our marsh. It was alive with sounds especially the peeper frogs singing their love songs for mating.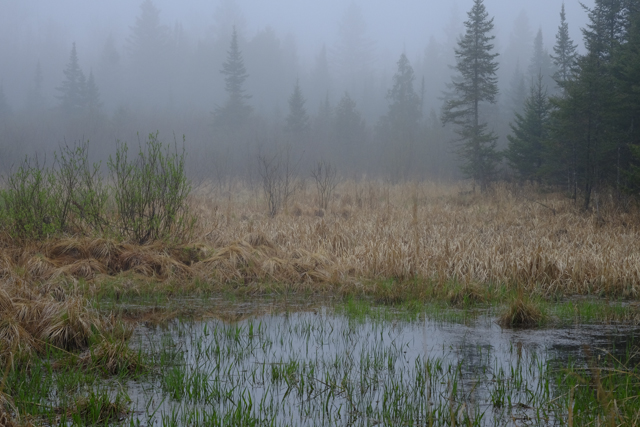 So peaceful. We want to build a screened lookout platform to observe the life on the marsh without getting eaten alive by the mosquitoes.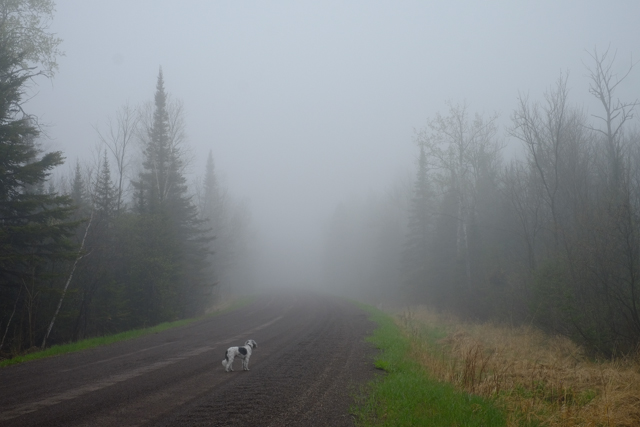 Radar looking up the road to the north at the edge of the marsh.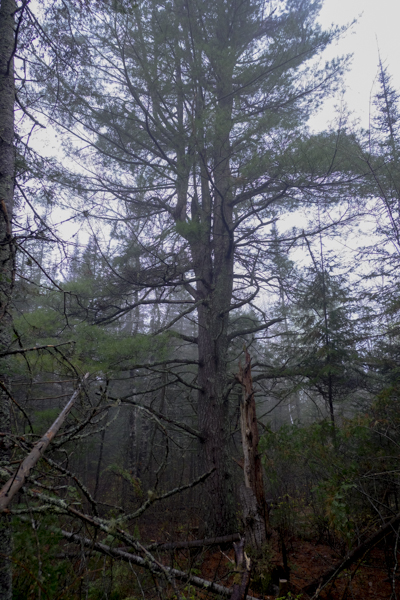 The enchantment of this space gets more better with each discovery and we have several more acres to hike to see what all she has to offer. Forever grateful for this special land with our three muses, Grandmother Rock, Mother Tree, and the Goddess of the North, along with the Father stand of Aspens.
60 is starting out to be my best year ever!!!!